When starting to build this boat I was so proud to announce that it would not have a mast, rudder, or fin keel and no moving parts below the waterline. Well, early tests did teach me that sailing with a kite close to shore is not always possible, but with a "normal" sail it is. Therefore I decided not to be so attached to the idea of no mast and give AIVIA a sail, as a backup, and or to sail in and out of the harbors.
As it had been simple, I got convinced to try Windsurf Sail the prototype. One could have known that it would not work well. Windsurf sails are made for 20kn+ and only bend out to their wing shape. It had been rather confusing as I in the beginning did not manage to sail – rather drifted backwards. With Henrik's help, we did manage to Sail  AIVIA under that rig up to 3kn with a little wind. Later I managed to do the shunting on my own within the protected anchor field. The learning has been clear. The windsurf sail profile was not good, the sail pressure point was too high, and the line handling was too complicated one needed three hands simultaneously to do it.
Well and many thanks to Hernik for helping!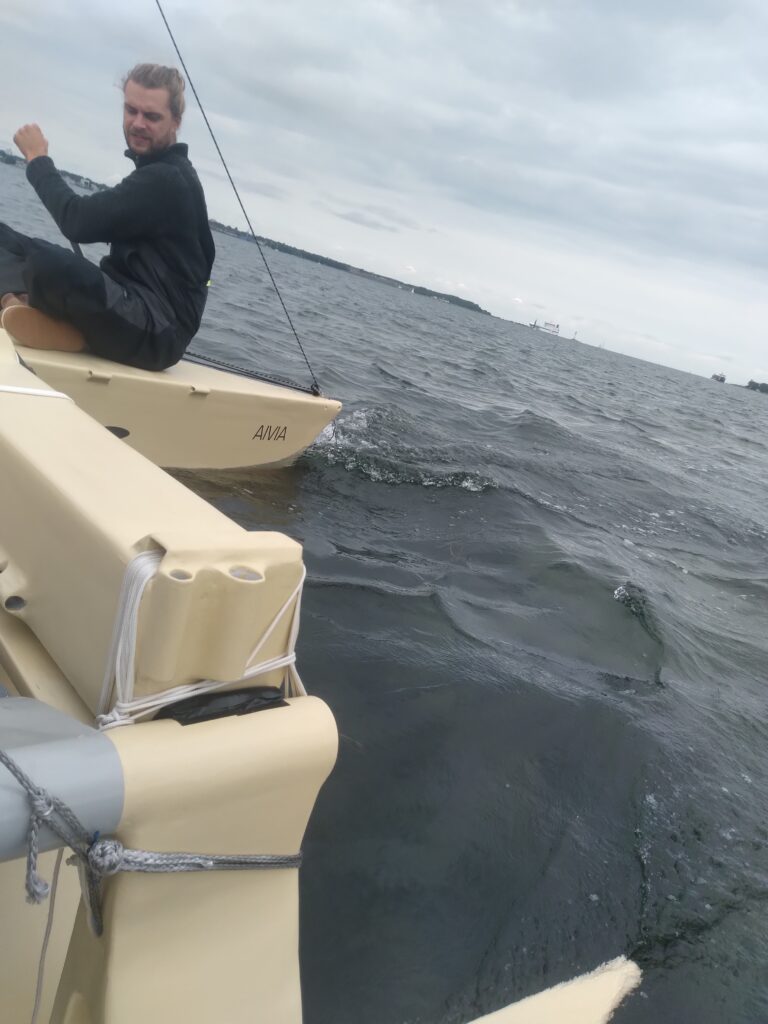 Much could be said about the sail type I am now making but as there are already so many misconceptions about these sails around I don't want to add to it. I got inspired by my local friends who also built a proa and having gone sailing with them I know that it works. Their inspiration has been the shunting proas from the Marshall Islands.
It had been particularly interesting to see their proas.is in comparison to other proas which I could do at proa meet-up in Flensburg with 5 proas in the water and a little sailing up and down the fjord.
I am very grateful for the help of Hernik in sewing the sail and giving me advice on how and what to do. Also thanks to Christian for providing me with some hollow woven carbon fiber. Which I used to reinforce the old windsurf masts as booms and mast for the sail.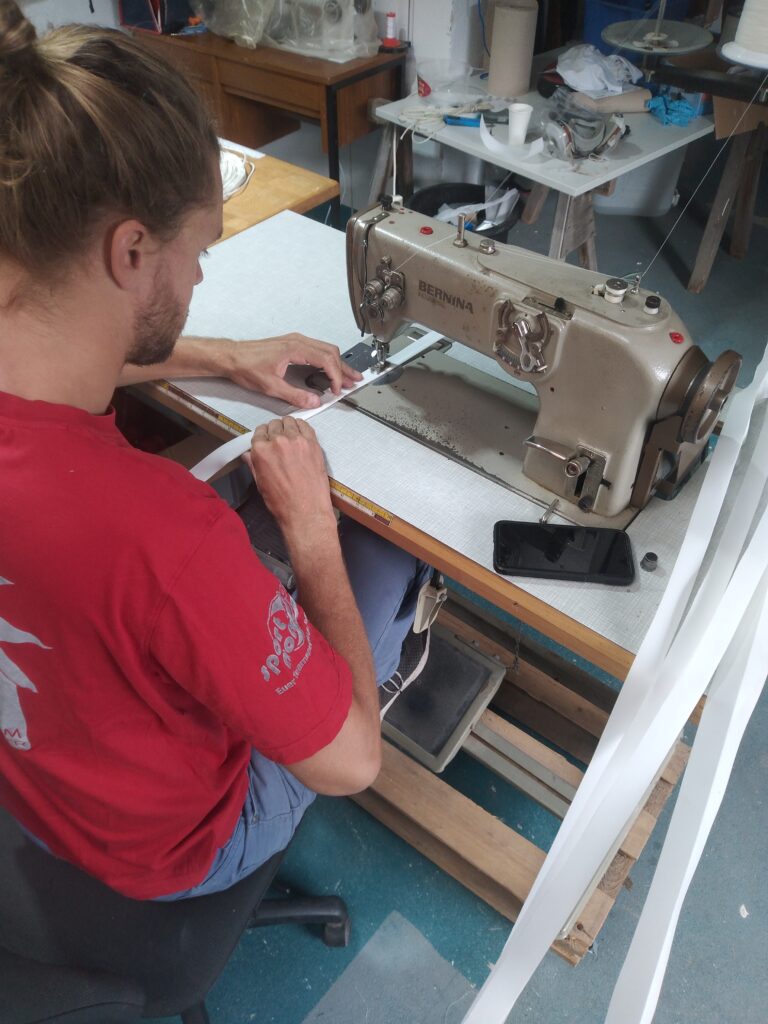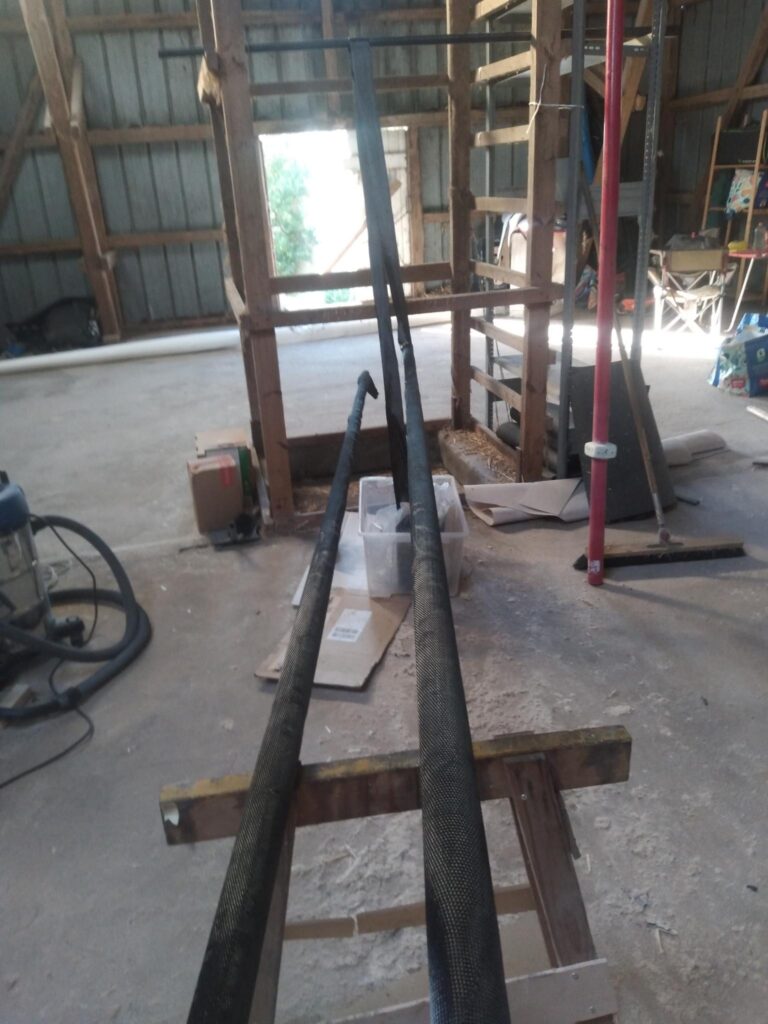 It is been quite some work taking much longer than I had expected but it turned out very well. It's been lots of fun to mill the foot joint of the mast: ) I am also happy about my joint of the two booms as the traditional joint lashing supposedly is the intellectual property of the chiefs of the Marshall Islands. I just came up with my own joint. I had been told that everything they built not in alignment with the traditions of the Marshall Island did not turn out to work and they went back to the traditional solution.
Therefore I am very curious how the sail will work on my boat as when designing the hulls I had not been planning to have the loads of a mast and sail on there.